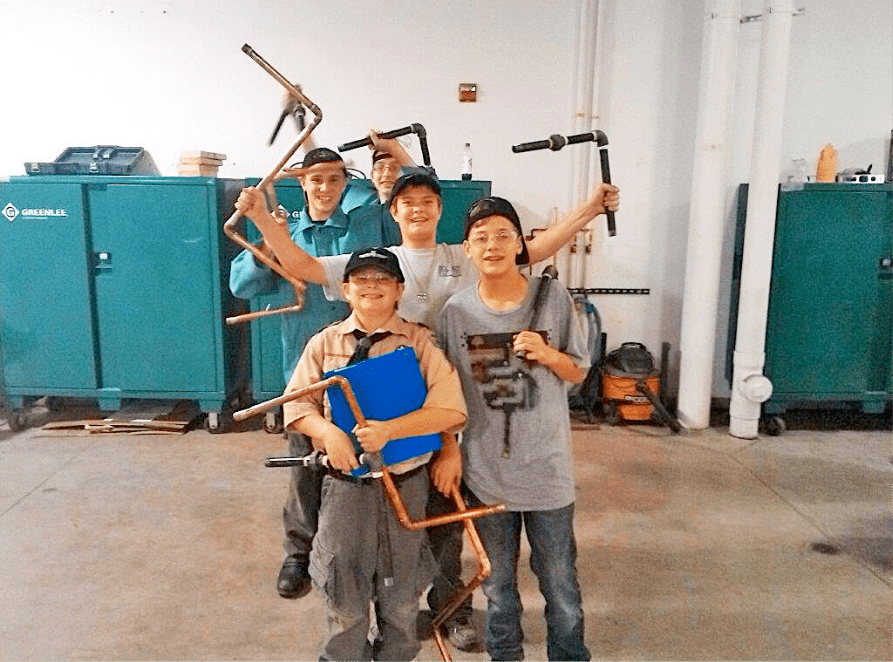 A partnership between area Boy Scouts Troops and the Plumbers Local 55 JATC, in Cleveland, OH, is helping Scouts earn a merit badge. Growing up, Local 55 Training Director Jason Shank was a Boy Scout, and he is proud to be able to help current scouts learn about the plumbing industry. In addition to helping the Scouts, the partnership also introduces parents and Scouts to the Local 55 apprenticeship program.

In order for the scouts to earn their plumbing merit badge, they had to complete eight hours of training, which was conducted at the Local 55 training center. Training included a combination of classroom instruction, where they learn about the history of plumbing, basic plumbing systems and the components of plumbing systems, and hands-on training.

For the hands-on portion, the Scouts were broken up into groups, who rotated between three stations, where Local 55 apprentices were stationed to demonstrate different industry practices.

At the conclusion of the event, the participating Scouts earn a certificate of completion, while the proper paperwork was completed for them to earn their plumbing merit badge.